Posted on May 8, 2014
Filed Under Uncategorized | Comments Off
[Brussels, BE] – Unknown to many, yet very valuable. NATO's Civil Protection Group (CPG) has published in the second half of 2013 the brochure "The International CBRN Training Curriculum", a set of standards and guidelines that define the minimum level of competence and training for first responders to CBRN (= HAZMAT) incidents.
Whilst the document contains – as it states on the cover page – only Minimum Standards and Non-Binding Guidelines, the principles, curriculum and objectives are universal and should be or become a source of inspiration for national authorities seeking to standardise or upgrade their national CBRN incident responder training programmes (Fire Fighters, Civil Protection staff, Military, Private Sector / Industry) or to develop CBRN incident response modules made ready for international deployment.
The brochure is structured along 10 "Learning Outcomes":
Understand the security context behind national and international CBRN preparedness and response
Understand the methods employed to recognise a CBRN incident
Understand protection of responders and safety of victims
Understand the decontamination options at a CBRN incident
Understand basic medical and psychological considerations…
Understand the basic principles of detection and sampling taking
Understand the principles of command and control…
Understand the implications of bilateral or international assistance…
…operational implications between civil-military interaction
Understand the capabilities and limitations of local crisis and consequence management structures…
The brochure is a publication of:
NATO International Staff, Civil-Military Planning & Support, Operations Division
and
NATO International Staff, EADRCC, Operations Division
publication code: 0945-13

Available in CEMAC Documentation Centre



Lexicon:
CBRN: Chemical, Biological, Radiological, Nuclear
CPG: Civil Protection Group
EADRCC: Euro-Atlantic Disaster Response Co-ordination Centre
NATO: North Atlantic Treaty Organisation
CEMAC actively contributes to the projects of NATO's Civil Protection Group.
Luc Rombout has been working for two years in the "Ad Hoc Working Group on the Liability of Relief Personnel" (more on this on the blog very soon) and is member of the Governance Committee in the "Multi-National Telemedicine for Emergency Situations" project.
Posted on February 18, 2014
Filed Under Uncategorized | Comments Off
[Brussels, BE] – The 13 & 14 February Kick-off Conference marked the start of a new and challenging R&D project in which we are involved.
Three nations: Romania, Russia and the United States of America co-chair the "Development of a Multi-national Telemedicine System" (MnTS) project embedded in the NATO-Russia Council and financially supported by the NATO Science for Peace and Security Programme.
The three year project aims at developing operational systems and both technical and operational standards on the use of telemedicine (TMED) for use during major emergencies required international collaboration for the medical operations (MEDOPS).
Luc ROMBOUT from CEMAC is one of very few national experts not belonging to one of the three primary partner counties, invited to bring his expertise to the project. He is member of the Governance Committee, one of the three committees in this project (the others being the Medical Committee and the ICT Committee).
The main tasks of the Governance Committee are the development of the Concept of Operations (CONOPS), the development of functional characteristics and further down in the project the development and assessment of a TMED exercise.
Additional information on the project will soon appear on the website of the NATO Science Programma www.nato.int/science
Posted on December 5, 2013
Filed Under Uncategorized | Comments Off
The warnings that the autumn storm Xaver might bring havoc to the lower countries brings back memories of the 2008 Coastal Flood Exercise "COFLEX" organised by CEMAC.
This exercise was made possible with European INTERREG funding and involved a scenario in which the provinces of West-Vlaanderen (Belgium) and Zeeland (the Netherlands) joined efforts to manage the consequences of a coastal flood along Belgian and Dutch coastal weak spots.
The scenario was based on mathematical flood models of the 1/1000 year storm with high Northern winds, extreme high tides and storm conditions.
A provincial crisis team from West-Vlaanderen was assembled in the Maritime Rescue Co-ordination Centre (MRCC) to cope with threats and challenges on the Belgian side, whilst the provincial crisis team from Zeeland worked from the provincial crisis centre in Middelburg.
The exercise had a duration of two days and involved three stages of flood risk management (before the flood) and of flood consequence management (after the flood).
I. Initial stage (before the flood)
Participants were confronted with very adverse weather forecasts in the 48 / 24hr before the storm hitting shoreline time frame and were asked to assess the situation and if considered relevant, to develop a plan of preparations for actions if the situation would really turn bad.
II. Impact stage (storm coming ashore)
In a real time simulation of terrain events, information flows, media coverage, the two provincial crisis teams received injects over a period of five hours of the actual damage by the storm hitting the infrastructure, destroying coastal defences and the subsequent flood of several municipalities on the Belgian and Dutch coast. The teams were confronted with evacuation requests, impact on utilities and infrastructure, SAR, Recce and damage assessment, casualty care and communications about fatalities, international logistics, and numerous other aspects of this multi-faceted emergency management.
III. Consequence management stage (24hr after the flood)
With parts of the region still flooded and receding water at other places, the focus of emergency management had to shift towards the organisation of longer term shelter for evacuees, aerial delivery of supplies to people stuck in buildings and the complex recovery effort in zones where the water had receded.
Not only an exercise, also an EMERGENCY PLAN
The exercise was also a test for the Pilot "Bi-national Coastal Flood Emergency Plan" developed by CEMAC as part of the same European Project "Chain of Safety" and delivered to the authorities of Belgium, Denmark, Germany, the Netherlands and the United Kingdom.
This emergency plan was developed by a team of experts from CEMAC and validated through a team of experts from all of the participating nations.
The "pilot version" covered the specific requirements, processes and procedures to facilitate Belgian-Dutch collaboration and co-ordination in case of coastal floods.
Posted on November 14, 2013
Filed Under Uncategorized | Comments Off
An editorial post by Luc Rombout, Global Director of Communications of IAEM (International Association of Emergency Managers) and senior consultant at CEMAC.
We do not care …
Emergency managers do not really care that much about the "probability" of events and the actual underlying causes.
We do not focus on whether the typhoon that hit the Philippines last week is caused by structural climate change, which in turn could be men's fault or is merely an unrelated meteorological anomaly.
For emergency managers the probability is always "1".
And that probability = "1″ is always considered both in the preparatory phase (when you make an emergency plan and prepare an organisation or society) as well as in the response phase.
"THE thing" has happened, whatever the cause. It is time to manage the consequences in the most effective and efficient manner, with the least loss of life, damage to property and the environment.
As such, emergency managers should not be the people who make statements about the relevance, truth and impact of climate change. We are not there to add to that body of knowledge on causality of crises, because our core competences are not there.
We should not make statements about that, because they will only stir discussions about the relevance and truth of things.
The essential element being that we avoid entering the playing ground of semi-political agendae that ultimately disrupt the inherent neutrality of Disaster Relief Operations (DRO), Emergency Management (EM) or whatever one wishes to call it.
DRO is a neutral humanitarian activity – or at least it is supposed to be that.
THE thing has happened, a natural disaster.
Once more, and it will not be the last time.
We do care …
The modern day emergency manager should have a holistic view on risks and how to manage them. Times where you just sit and wait for the next emergency call to arrive after which you deploy are things of the past.
Risks are inherent to our presence as humans on this planet Earth. Some are 'acts of nature' (like falling meteorites, infectious diseases and tropical storms), while others are 'acts of man' (like transportation accidents, industrial accidents, terrorism).
Modern day risk management for the emergency manager means that he is involved in the development of major scenario lines, the development of an adequate emergency plan, the sourcing of sufficient logistics to make the plan operable, the training of the people required to implement the plan and the organisation of exercises.
But the main issue with "catastrophic events" like tsunamis, typhoons, earthquake or a pandemic, is that the mere scale and response complexity is such that it is not that easy to make THE emergency plan for such an event or to just go out and organise an exercise.
So there is a problem of methodological approach.
In addition, crises like what has happened in the Philippines are such in nature that the fundamental fabric of society, the operational cohesion through the existence of communication lines, hospitals, access to drinking water, fuels, other utilities and shelter, has dissolved.
Emergency responders can no longer arrive by air or land and "plug in" their telecom systems and refuel their 4×4 vehicles – because all the network components have just disappeared.
So there is a basic problem of societal disintegration.
Operational Complexity and Burden Sharing
The observation that in the Philippines, like in Haiti and after several other disasters, the scale of needs and international solidarity are thus that one sees the arrival of dozens of domestic and international disaster relief organisations and emergency responders, without any "scenario" to operate by and without the relative luxury of infrastructure remained intact or at least operational makes DRO in these cases operationally very complicated.
Who is in overall command?
How do you communicate and coordinate?
Who assigns priorities?
What about languages?
Who arranges transport and logistics across relief operations?
…
…
or how about common – or at least non-conflicting – crisis communications?
Building a domestic permanent and integrated emergency response capability for such crises is inconceivable.
The Philippines cannot do that, the United States of America cannot, Belgium cannot.
Thus emergency response (e.g. Urban Search & Rescue, Medical Operations) and disaster relief (e.g. sheltering of people, supply of food, re-establishment of basic medical care) require and are based upon rapid integrated international response under a clear command with effective and efficient implementation of the operational priorities throughout the entire stricken zone.
Citizens who have lost everything and who have no food, no shelter and no medical care cannot wait for days – whatever the conditions on the ground.
New Operational Models
The current crisis clearly illustrates once more the need for co-ordinated speed-as-lighting large scale emergency response and disaster relief capabilities.
Traditionally we view this as the in situ deployment of rescue personnel, medical staff, damage assessors and other first-responders, but there is much more … and it should be developed much more, because many of these initiatives can be boosted with limited funding and without some of the barriers linked with a physical deployment of personnel (border crossing, transportation, visa, diploma recognition, subordination of command, …).
One such initiative, but there are many, is the "Digital Humanitarian Network", a consortium of Volunteer and Technical Communities (V&TC) as they call themselves … or in simple words: a virtual network of organisations and individuals who bring their expertise and time to perform support operations that can be done "from a distance".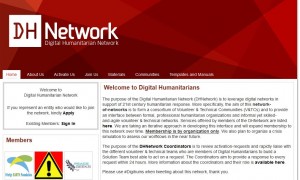 One of the member organisations is the Standby Volunteer Task Force focusing on the exploitation of geo-spacial information, monitoring of traditional and social media, social media data verification, periodical synoptic reporting, …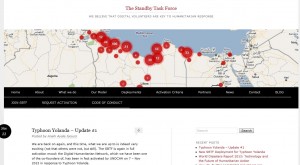 They are mere illustrations of a positive evolution whereby we "pull resources" even if they are not embedded in the traditional governmental / institutional organisations (UN, EU, NATO, individual nations, …) or not a traditional DRO NGO (Médecins sans frontières, ICRC/IFRC, …).
"As a member of the Global Board of the International Association of Emergency Managers, I regularly come into contact with sometimes unique expertise, but lacking any framework that will support them if they wish to make their expertise available at the moment when it counts".
That expertise is very diverse and can prove very valuable for responders who are sometimes in great need for information, advice, knowledge.
Experts in utility systems restoration, experts in command & control set-up, construction engineers with expertise in damage assessment, pollution management experts, transport logisticians, trauma psychologists, crisis communications experts, … I even met a specialist veterinarian who specialised in animal cadaver management after floods …
Virtual communities do not replace the "boots on the ground" emergency response, but they can provide a very valuable support by:
adding absent expertise
having the time and resources to do a thorough exploitation of sensor data
creating a strategic overview of the situation as a whole
…
Moving forward
The occurrence of "off scale" emergency situations stresses the need to take action to maximise in the future the global response capability, from whatever source or part of the world, as long as it is humanitarian-neutral and of good quality.
But there are some issues … and as a body of professionals, the emergency management community should be conscious of those and try to find solutions for the remaining problems.
Let us name a few:
absence of a universal command structure (each team continues to operate a bit under Host Nation command and a bit under its own national command)
absence of universal operational processes (apart from processes in specific domains, like USAR)
absence of an integrated standing doctrine for logistical support
issues with border crossing, recognition of diplomas (can a Belgian doctor practice his profession all over the world?)
liability of deployed relief staff (e.g. what happens if a person dies through an accident caused by a foreign emergency responder?)
non-use of hundreds, perhaps thousands of experts who are not national expert or not embedded in a traditional DRO NGO
lack of legal clarity regarding the responsibility and liability of the newly emerging V&TC's
difficulty of deploying military assets (the 'means of last resort') because of "political unease"
…
Some useful information
Pulling a human being from a collapsed building is a universal process.
It is done the same way irrespective of race, country of origin or organisation the emergency responders belong to.


Administering first aid is a universal process.
It is done the same way irrespective of race, country of origin or organisation the doctor or paramedic belong to.


As such, our profession must pull the knowledge from where it is and aim for maximum adoption by the emergency response community and by national and supra-national entities.
And in that respect I would like to bring into the spotlight, four initiatives:
The OSLO Guidelines: Guidelines on the Use of Foreign Military and Civil Defence Assets in Disaster Relief (UN-OCHA)

The BUDAPEST Guidelines II: on Crisis Communications (NATO EADRCC)

EU Host Nation Support Guidelines (EU DG-ECHO / ERC)

Technical Arrangement on the Liability of Relief Personnel [in international Disaster Relief Operations] (NATO CPG Ad Hoc Working Group(*))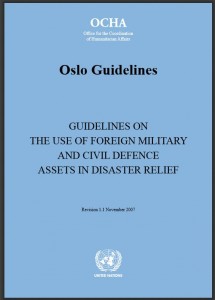 (*) Luc Rombout is member of this international ad hoc working group tasked with the development of a Handbook and Model Clauses to resolve potential liability issues between Sending Nation and Host Nations during international disaster relief operations (such as the deployments to the Philippines).

The Belgian minister of Foreign Affairs, mr. Didier REYNDERS launched an appeal today to uplift initiatives like the Belgian B-FAST team (info in Dutch) to the European level.
"Great … and I certainly support the idea, but he should be (even) more ambitious!"

Entities such as B-FAST deliver vital on-scene operational and technical support with USAR (Urban Search & Rescue), (para)medic and logistical staff.
But the holistic approach must be to identify:
ALL the needs and required competences (C2, information management, EVAC & Tpt experts, strategy analists, CCOMM specialists, geospacial planners, …) – so think broader than B-FAST alone – and to promote fora and formulae for international co-operation, irrespective of where you can find the expertise or whether it involves commercial, civilian or military assets.

the main existing 'barriers' that limit the fast mobilisation and deployment of response assets (border-crossing into countries that do not apply the Oslo Guidelines, liability and certification issues, standardisation of information flows, …)

Disaster response is a "universal" enterprise, remember …











Posted on October 17, 2013
Filed Under Uncategorized | Comments Off

(Baile-Felix, RO) – CEMAC was invited for the fifth consecutive time to participate actively in the SARTISS conference, held in the Spa Resort village of Baile-Felix, Romania.
SARTISS started as a small initiative five years ago, bringing together practitioners from Mountain Rescue, Fire Brigade and Medical emergency services in an attempt to develop a multi-disciplinary, multi-agency platform to exchange ideas and promote co-operation.
Luc ROMBOUT: "I remember the first SARTISS conference were the number of participants was rather low and were people moved as being on thin ice.
It was new to everybody. This year's SARTISS brought over 600 people together in a much more interactive and productive structure. National and international experts were invited to bring in knowhow and a lot of that was taken into workshops, round table discussions and other creative forms of participation between experts and participants."
"From being a 'SAR' conference, it has become the main platform in Romania to discuss the broad field of emergency and crisis management. A lot of senior officers, policy makers and some members of government participate actively in the discussions and try to give a follow-up to what is advised or developed during SARTISS.
Luc Rombout was there again (making it his fourth time) and was asked to address the topic of "Individual and organisational learning".
He covered the psycho-physical process of learning, diverse learning techniques using the "skills pyramid", the organisation of exercises and concluded with various tips and tricks at organisational level, such as the development of competence matrices and the creation of multi-annual exercise plans.
In addition Luc Rombout chaired a workshop on the "Common Operational Picture" (COP). The focus in the discussion was how to tackle the real life problems that have been observed when trying to introduce a operational-tactical-strategic COP in Romania. The workshop delivered a set of recommendations for short and mid-term implementation.
Finally Luc Rombout was one of the panel members of the Round Table on "Romanian Emergency Management in the next decade", chaired by dr. Raed ARAFAT (Romanian Minister of Health).
Both strategic level and operational level topics were subject to lively discussions: Black Swans and the robustness of society, resilience, new threats, centralisation vs decentralisation … up to materials and appliances investment programmes.
Posted on September 25, 2013
Filed Under Uncategorized | Comments Off
Brussels, 25 September 2013 – the Belgian national crisis centre "CGCCR" hosted a lessons learned session on the train accident that occurred in the village of Godinne on 11 May 2012.
The presentations of that lessons learned session can be found at:
CGCCR page in Dutch
CGCCR page in French
Posted on September 23, 2013
Filed Under Uncategorized | Comments Off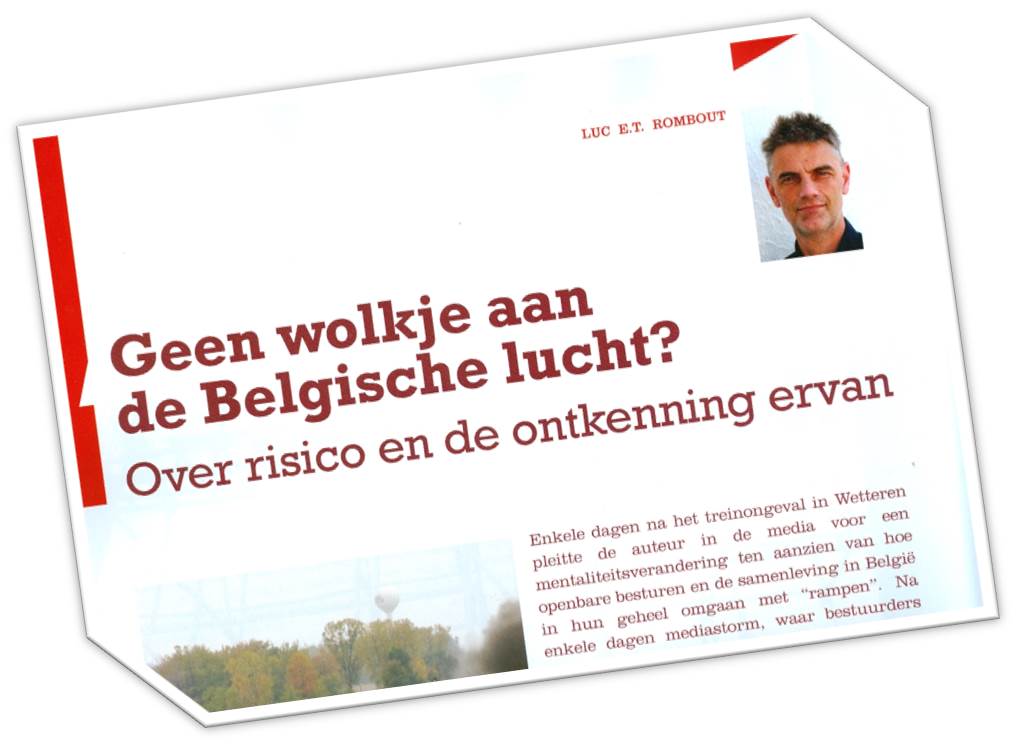 Brugge / Zele – The September 2013 issue of "Stuur" an independent magazine for managers of local authorities and local management contains an article by Luc Rombout on risks, risk denial and risk management and the consequences for local authorities. The article contains examples for police management, management of hospitals and local "OCMW/CPAS" and of course for municipal an provincial authorities.
Readers can also find examples of international Best Practices from neighbouring European countries and a call for a "Start to Change".
"Stuur" is a periodical by VANDENBROELE Publishers.
Posted on July 21, 2013
Filed Under Uncategorized | Comments Off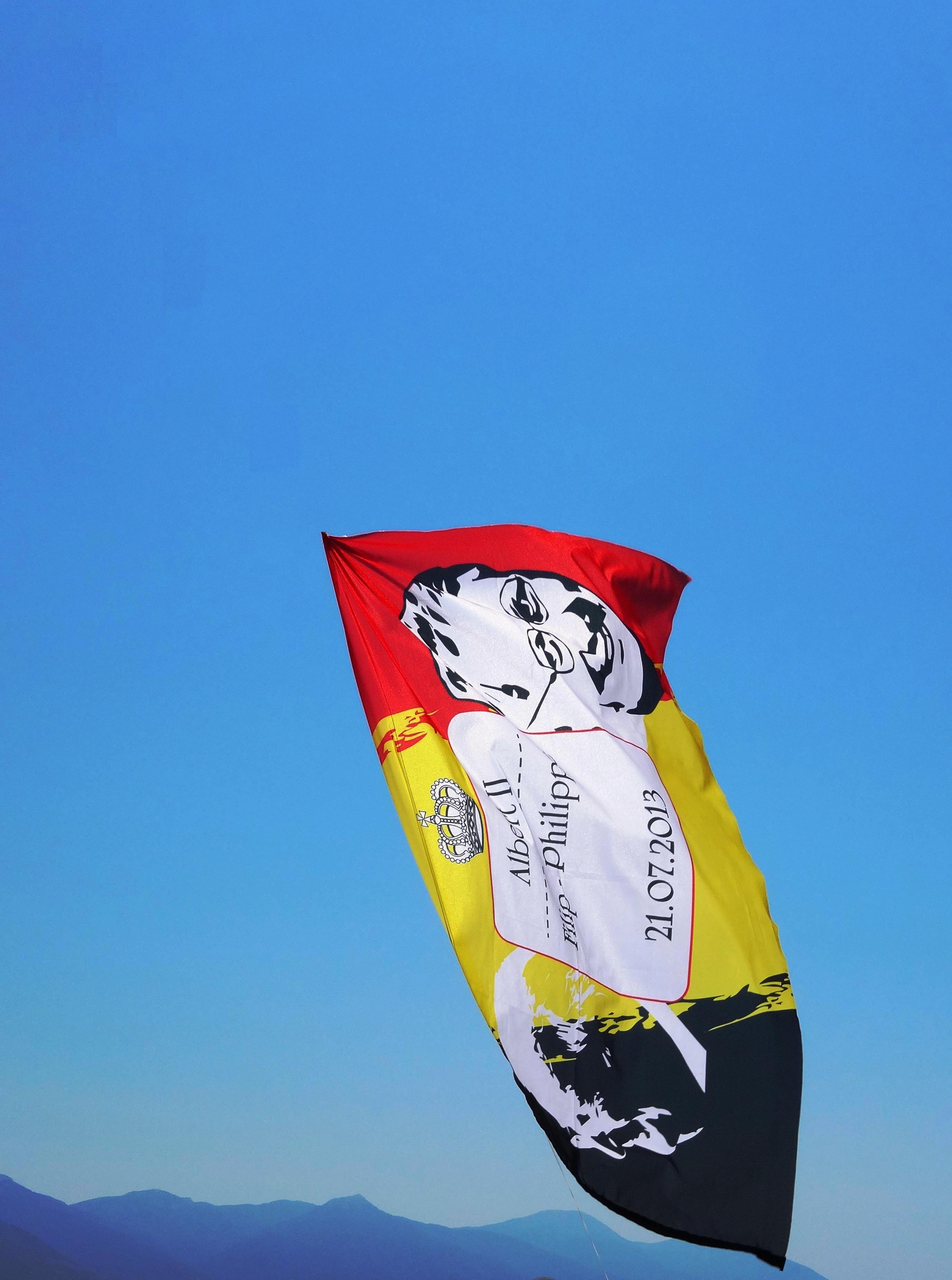 keep looking »