Posted on December 22, 2015
Filed Under Uncategorized | Leave a Comment
[Zele, Gent, Merelbeke, St.Denijs-Westrem, BE] – The COBRA Emergency Management Support System (EMSS) was used earlier this year as support tool for the preparation and real time management of two large scale flood management exercises, organised by CEMAC on behalf of Belgian authorities.
The COBRA system was used to generate cartographic situation reports and a time-sliced scenario in the preparatory phase. River beds and historic true flood plains were imported from .shp files and .kml files (Google Maps/Earth). This combined import facility generates enormous flexibility in combining COBRA with existing cartographic data packs.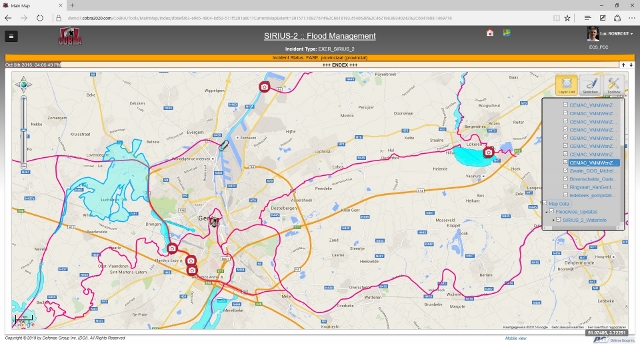 Blue surfaces indicating flood plains at various times
This functionality assisted the various scenario teams considerably in preparing their own part of the scenario and in integrating all elements into a comprehensive and multi-organisation MSEL (Master Sequence of Events List).
During the exercises COBRA was used as the co-ordination tool between the various teams of observers, evaluators and the central command & control hub "Hen House". Experts from CEMAC and from the client organisations used COBRA to communicate and transmit data and information by means of the multiple built-in tools: dynamic cartography, situation-drive logbooks, chat, document repository, formal SITREP tools, …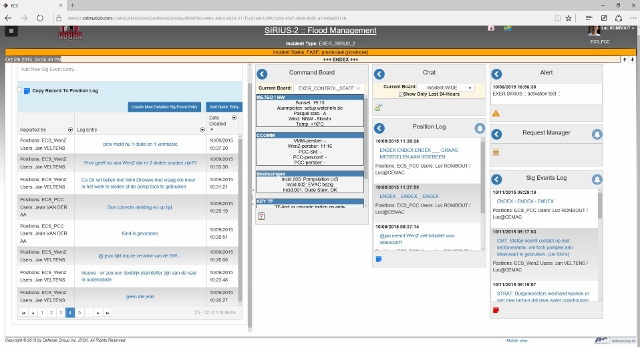 Liaison officers at four locations entered data into their position based logbooks which were collated and put on big screen displays in Hen House, thus permitting a very dynamic and realistic EXER management in response to the actual actions, reactions and decisions of the various participating crisis teams and this in a virtually real time manner.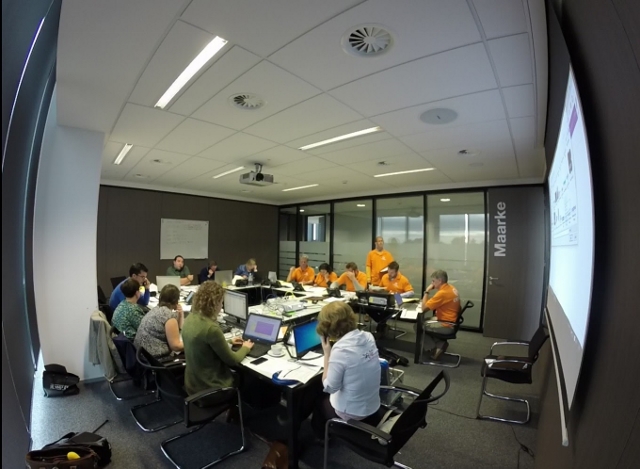 Exercise Control Centre "Hen House", with COBRA on big screen display (right hand)
COBRA is Emergency Management Support Software originally developed by DGI and now further developed and implemented throughout the world by CEMAC and DGI who work together in a strategic partnership.
More information on COBRA can be found at cobra2020.net and follow COBRA on twitter: @cobra2020net.
Comments